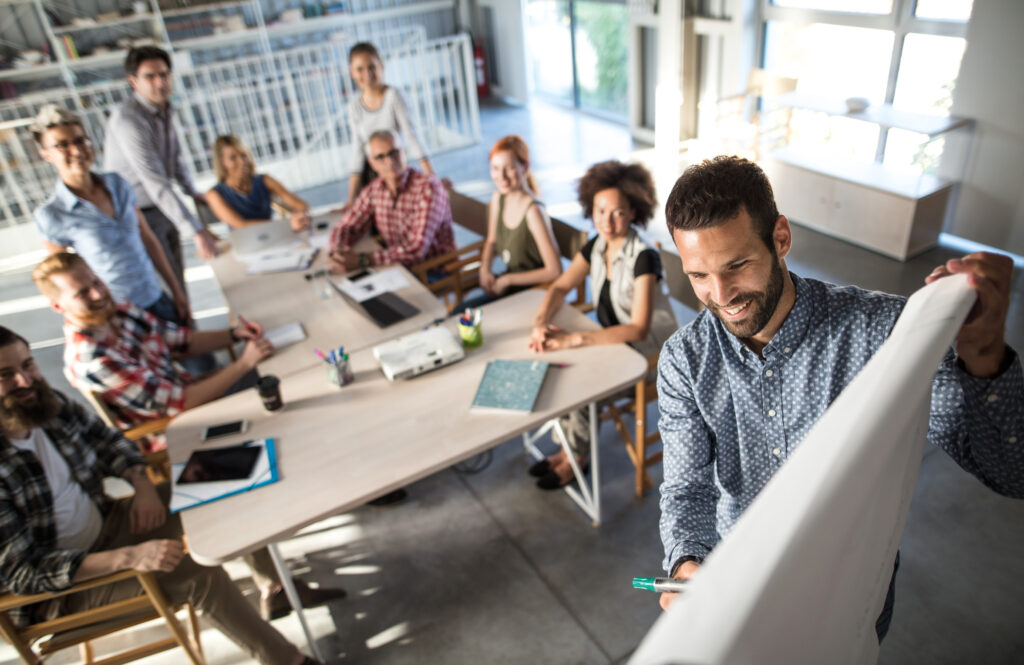 Organizational changes of any kind can be difficult. But it doesn't have to be that way. Together, we can help your organization thrive through small and large-scale changes.
Effective change management requires much more than an implementation plan and lots of push communication. Successful organization change results from meaningful engagement of those whose work life is directly affected by the change. The potential of engagement requires everyone to be on the same page, understand their role in the coming change, and remain aware of the reasons and rationale behind such change. In our orientation workshop, we focus on the individual's role in organization change because our heartfelt belief is that every change is an opportunity for engagement and individual growth.
Purchase of a license for The Change Kit gives you the option to also buy a half-day or full-day orientation workshop that focuses on how various roles lead through change. We start with the role of the individual, then move on to the role of the team, and we end with the role of the organization in managing change. During this workshop, we'll use various Change Kit tools and resources, show you how they work in practice, and demonstrate how they can make organizational change a welcome opportunity for personal development.
Join us for an orientation workshop so every member of your organization can begin shaping a future of their own design! Participants can expect the following learning outcomes:
Distinguish how individuals experience and respond to change so they can lead and coach others effectively through it.
Identify their role in change and successfully model it.
Outline the process by which teams and organizations move through change.
Use Change Kit tools and resources to overcome individual resistance to change, and to initiate, execute, and sustain effective change.
We adapt to the needs of your organization and team, regardless of size, by offering virtual workshops as well as individual and small group coaching sessions.